Contact An Auto Accident Lawyer For These Reasons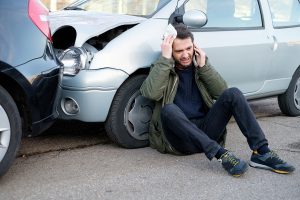 Michael Babboni

Car Accidents Most people get up every morning and head off to work. Even if they hate their employer, they still trudge along each day providing reliable service. Some individuals do it to gain accolades like promotions, while others see working as a necessary task that supports their family. Regardless of the reason, these employees are dependable, and they have the same expectations for their vehicle. Workers rely on their cars to take them between their home and office, as well as, for taking kiddos to school, hitting the gym, and numerous other activities. Automotive owners pamper and wash their vehicles to extend their life, but sometimes they still break down. These actions are expected because as a society, we understand that anything human-made can and will break.

However, people also expect their cars to be safe transportation, not only for them but also for passengers and others on the roads. Many of us have experienced a stalled out engine, and we know that the situation is scary and unpleasant. Other vehicles fly past you at high speeds, and attempting to get to the shoulder can seem nearly impossible. These actions can leave you feeling like a sitting duck with a target on its back. An accident can happen at a moment's notice, and without any warning, which will result in different kinds of damages. Concussions or other brain injuries can be sustained, as well as, broken bones, lacerations, and even loss of life.

Participants in the accident may employ the services of a personal injury attorney to seek compensation for their wounds. Not all injuries are severe enough to warrant legal action, but St. Petersburg residents should know that they have a proven commodity right here on Central Avenue. Our auto accident attorney lives and works in our close-knit community. He has represented many clients with success over the years and will put forth a professional, personalized effort to make your experience more enjoyable.



This Malfunctioning Part Could Leave Your Vehicle Stalled



Many society members are choosing to go green, which means they are taking necessary measures to protect the earth. Technological advancements have given us electric, hybrid, and even self-driving cars. These vehicles cut down on emissions, while making the air better to breathe, and creating safer roads for travel. However, sometimes, even new machinery has problems. Toyota is expected to begin issuing recalls in January for 39,915 potentially affected 2012-2015 Prius Plug-in Hybrid vehicles. The car's battery contains a fuse that can break and cause the system to shut down. Traveling at a high rate of speed while losing power hinders the driver's ability to steer correctly, which can result in a crash.

This act also increases the chances of the car becoming rear-ended by another automobile. Any way that you look at it, the situation is dangerous, so be careful while operating these Prius models. Owners should feel free to contact Toyota's customer service department at 1-800-331-4331. Callers should be sure to reference the recall number of H0R to obtain information that pertains to them. If you become injured from a malfunctioning, defective, or recalled part, manufacturer liability may hold the organization responsible for the damages. Proving fault is not always cut and dry though, so put our attorney in your corner to combat these challenges.