Consider Your Financial Recovery After A St. Petersburg Car Accident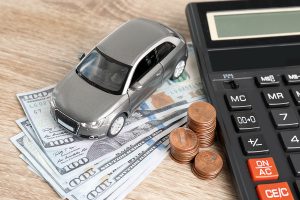 Michael Babboni

Car Accidents After experiencing a St. Petersburg car accident, the main focus will likely be on your physical recovery. However just as difficult and just as serious is your financial recovery, which can create complications throughout your life for several years after the fact. If your PIP insurance coverage does not cover the extent of your injuries and damages, and your accident was caused by the negligence of another driver, there are avenues you should take to make sure your financial recovery process is a smooth one.

Tips For Ensuring A Smooth Financial Recovery

It pays to know what to do after you've been injured in a St. Petersburg car accident. Tips for ensuring a smooth financial recovery process include:

• Seek medical attention as quickly as possible – Medical bills may be financially intimidating, but if you plan to seek compensation for your injuries from an insurance provider or negligent driver for serious injuries, seeking medical attention is an absolute must. As a matter of fact, seeking medical attention as quickly as possible after an accident has occurred is the single most important thing a person can do to look after their future financial recovery. Without prompt medical records documenting your accident, the costs of your physical recovery will likely not be covered or compensated.

• Keep and document – Your medical bills, written statements, police reports, witness contact information, and insurance information should all be documented and kept throughout the entirety of your case. For simpler car accident scenarios where your damages are covered by your PIP insurance, these documents should be kept until your satisfying settlement is in your hands. If you're dealing with a more serious accident case and pursuing a lawsuit against a negligent driver, documentation should be kept until the case has completely wrapped.

• Hire a St. Petersburg car accident attorney – It's important to remember that your St. Petersburg car accident attorney is the one person inarguably on your side throughout the entirety of your case. Your insurance provider is going to look after their own bottom line, opposing legal teams will look after their own clients. Your St. Petersburg car accident attorney is someone you can fully trust, and someone who is actively looking after your financial recovery process.

• Be gentle with yourself – While recovering from accident related injuries, it's important to remember to be gentle with yourself. Any activities that worsen your injuries or take things too fast can not only prolong your physical recovery, but potentially hinder your chance for a settlement. For instance, if you're claiming a back injury after the accident, but social media shows you in a recreational swimming pool on a summer day, an insurance company or opposing attorney may take this as evidence that your injuries are less severe than you claim.

Investing In Your Financial Recovery

Hiring a St. Petersburg personal injury attorney to handle your car accident case should be viewed as investing in your financial recovery process. Your St. Petersburg car accident attorney will be able to guide you through the claims or lawsuit process using knowledge and experience, allowing you to rest assured that your case is being looked after by a professional in Florida accident law. If you've been injured in a St. Petersburg car accident and you're concerned about your long-term financial recovery process, talk to one of our attorneys at TheStPeteLawyer.com today..