Car Versus Bicycle Accidents Can Be Devastating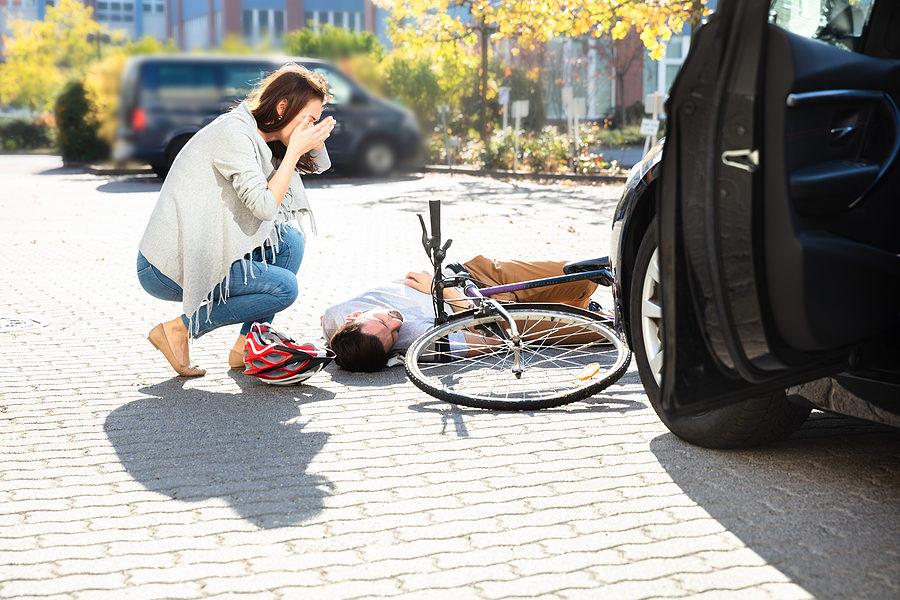 Michael Babboni

Personal Injury There are always people in Florida traveling from one place to another in some form or fashion. For example, lots of folks drive vehicles and motorcycles from destination to destination. Meanwhile, there are also pedestrians walking and joggers going for a run in various locations. Not to mention, plenty of bike riders are out and about too. For these purposes, this article will focus on motorists and bicyclists.

The majority of bike riders probably don't think that they are going to get struck by a car. However, that kind of incident happens quite often in Florida. According to Florida's Department of Highway Safety and Motor Vehicles (FLHSMV), the Sunshine State accounted for 6,590 bicycle/car crashes in 2018. Unfortunately, bicyclists have minimal protection against bigger vehicles. Helmets and pads can only do so much.

As such, injuries and deaths often follow the events. FLHSMV research indicates that those 6,590 crashes caused 6,183 injuries and 160 fatalities. If another party's negligence or recklessness is the reason for the accident and a victim's wounds, the injured person might be entitled to fair compensation. The same can be said for surviving relatives when a family member passes away.

Proving Fault After A Bicycle Crash Can Be Easier Said Than Done

Accident scenes are not always cut and dry, meaning that it sometimes isn't easy to tell who is to blame for what happened. Luckily, St. Petersburg residents don't have to fret about such things. Instead, they can put The St. Pete Lawyer in their corner to fight for the compensation that they deserve. A seasoned attorney can collect witness statements, police reports, surveillance camera footage, black box data, and more to get to the bottom of things.

Michael Babboni, our personal injury lawyer, has been practicing law in Florida since 1987. He has the experience to navigate Florida's legal system and get you the money that you deserve for your damages. So do not delay any longer if you are a bicyclist who got severely injured after getting hit by a car, or if your family member passed away in a bicycle crash. Instead, schedule a free case evaluation with our firm today.

Why You Should Seek Compensation

If a person dies in a bicycle accident, their family has to come up with the funds to have them buried or cremated. Those options are far from being budget-friendly. Parting.com reveals that an average North American funeral runs between $7,000 and $10,000. The average cost of a cremation and burial in the United States is $6,078.

You should not have to shell out that kind of money when someone else took your loved one's life. Hold the responsible party accountable with the help of an accident attorney to ensure that you have the cash to handle the deceased individual's final wishes.

As for a bike rider who becomes injured in a collision with a car, lost wages and expensive medical bills can enter the picture. Physical therapy, surgeries, medications, and more can all be parts of the equation. Things can get so tight financially that some individuals must choose either to buy groceries for the month or get the treatments that they need. Nobody should have to live in such a manner, especially when someone else's negligence led to their grief. Hence, if you find yourself in a predicament like this, please give our firm a call.

It is also notable to mention that personal injury cases are paid on a contingency fee basis. In other words, clients only have to pay when compensation is recovered. Friendly, trustworthy, and professional representation is only a phone call away..