Car Accident Damages You Can Claim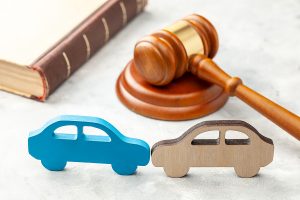 Michael Babboni

Car Accidents If you have recently been involved in an auto accident and sustained injuries and damages, then you may be entitled to compensation for those damages when you file a claim. An auto collision is one of the most common reasons for personal injury cases.

As long as you know how to navigate the process and consult with an experienced personal injury attorney, you will find that the process isn't as complicated as you may have thought.

Below you will find a few of the car accident damages you can claim as the result of your auto collision.

Medical Expenses and Damages

Injuries are common in a car accident and should be treated immediately, whether it is a major injury or just a minor one. The expenses for any injuries can also mount and will need to be paid so you can receive the treatment you need.

Some of the more common medical expenses you may have to contend with following an accident include physical therapy, cognitive therapy, ambulance fees, doctors' visits, medical supplies, in-home care services, and other ongoing care and treatments you need.

Lost Wages

Sometimes your injuries may be severe enough that you cannot return to work right away. This results in lost wages. To claim your lost wages following an accident, make sure to get a letter from your employer that contains important information regarding your job, including how much you are currently being paid. You should also have a medical report showing how many days you may be out of work. This documentation helps as you seek compensation for these damages.

Pain and Suffering

Physical distress often comes hand in hand with emotional distress following an accident and can significantly affect your overall quality of life. Depending on the type and extent of damages, you may be able to claim pain and suffering that includes anxiety as a result of the accident, trauma, loss of enjoyment in life, and financial burden.

Other Expenses Paid Out of Pocket

In addition to all the damages we have listed above, there may be other expenses you have to pay out of pocket following your accident. Miscellaneous costs you may have include over the counter medical supplies, prescriptions, tickets, towing, and rental cars. For these damages, you will have to prove that you don't already pay the cost for these items normally and they are new out of pocket expenses you have had to pick up since the auto accident.

Evidence in Support of Your Claim

To prove your claim, you need to have adequate evidence that documents everything from the accident and your care following the accident.

• Medical Records: these document your injuries, treatments, recovery, and prognosis
• Bills for Treatment: the bills for your treatment detail the financial burden you may be suffering as a result of the accident. These bills often include emergency medical transportation, emergency room visits, hospitalizations, medications, and more.
• Photos of Injuries: If you have visible injuries, they should be documented at the hospital after the accident. You should also take photos regularly throughout your recovery process.
• Police Report and Statements: Insurance companies and lawyers will want to see the police report and any witness statements there are regarding the accident. This can also help determine the amount of compensation you may receive for damages.

If you are ever unclear on what you can claim as damages due to a car accident, then don't hesitate to consult with an experienced personal injury attorney. They can help get you the compensation you deserve for all damages and injuries sustained in a car accident..