Broken Wiper Blades Lead To Obstructed Visibility And May Result In You Needing A Car Crash Lawyer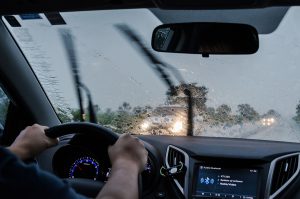 Michael Babboni

Recalls You never know how much you miss something until it is gone. This saying is perhaps one of the most impressive because it speaks the truth. Our lives are often full of regrets, either we should have done this, or that, for different results to various things. The same can be said for many of the functioning pieces on our vehicles. For instance, your horn is seldom blown, but it is expected to work without a hitch when you need it the most.

However, other parts are necessities and should perform at a high level at all times, including lights, wipers, airbags, and more. Malfunctioning, defective, and even unreliable equipment can lead to increased risks of crashes, burns, and fire hazards, which puts drivers and passengers in danger. Personal injuries can be sustained, of different severities, whenever accidents occur and may lead to you needing a car crash lawyer.

If you or a passenger have been injured in an accident, from no fault of your own, and due to a recalled product or vehicle, contact our office to see what your legal options are. You may be entitled to compensation for medical expenses, loss of wages, legal costs, and more. Allow us the opportunity to show you why so many residents in St. Petersburg have trusted us to represent them. We will give you the personal attention, respect, and legal counsel that you deserve.

This Recall May Lead To Low Visibility

BYD Coach & Bus issued a recall, which began on June 19, 2017, on certain 2015-2016 K7 M buses. There are a potential 13 affected units, which may lead you to believe that it will not hinder you, but do you know how safe the bus you are riding on is? The wiper arms might crack, where they mount to the vehicle, causing bending, breaking, and even detachment. Losing visibility, regardless of the weather, puts drivers and passengers in danger.

The manufacturer has notified or is supposed to inform owners of the problem, and certified dealers will inspect and replace the mounts as needed, and at no charge. Consumers can also contact the organization's customer service department at 1-661-940-3250 for further information on how to proceed.

Another Vehicle Recall That Could Result In Personal Injuries

With only a potential 38 affected units, this recall may also go undetected, fly under the radar, and leave you injured, before you even realize what is going on. Starcraft RV issued recall number 9902356. However, a notification schedule has yet to be provided. Involved models include...



Certain Launch Outfitter 24RLS (UT) travel trailers equipped with the sleeper/tri-fold sofa or theater seating



These vehicles have an electrical outlet, between the sleeper and sofa, that does not provide Ground Fault Circuit Interrupter Protection. The sink, also located in the same vicinity, poses an increased risk of electric shock hazard to you, or anyone else in the RV. People may receive minor or severe burns, other types of injuries, or death is even a possibility.

Starcraft will notify owners directly, but consumers should also feel free to contact the at 1-800-945-4787. Dealers will then inspect the receptacle, replace it with an approved GFCI outlet, and all at no charge to you. Before taking your RV out for that much-needed summer vacation, check your model number, and be sure that it is not affected, to avoid injuries.

Still, There Is More

Thor Motor Coach is expected to issue a recall on August 17, 2017. There are a possible 148 units affected, and an increased risk of fire is involved. The company will notify owners of the problem, but their customer service department can also be reached at 1-877-500-1020 for more information. Upon contacting them, you should reference the recall number of RC000143 to make sure you get the info that is pertinent to you.

2018 Outlaw 29H motorhomes are the models involved, and it appears that the wrong amperage fuse was used, in the manufacturing process, for the awning light. If a short circuit occurs, a fire can start, personal injuries can be sustained, and life-altering consequences can ensue.

Regardless Of What You Drive, Stay Healthy, Happy, And Safe

The reason for these posts is to keep you safely out of harm's way, but if an injury does occur, you need to know that you have rights. If vehicles like these, or another one, cause you to become hurt, give us a call to help you through the complicated procedures. Don't get lost in the legal jargon, and what not, that is our job. Your primary focus should be on nothing more than a successful and full recovery.