BMW Of North America Is Expected To Issue A Recall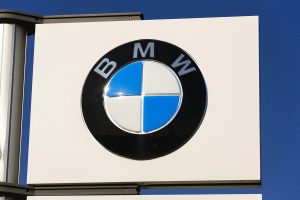 Michael Babboni

Recalls Door latches, locks, and handles are often taken for granted. These items contribute to you remaining safely tucked away and secure in your vehicle, but what happens when one of them fails to do their job? Your safety is put at risk, injuries can occur, and even death is a possibility. Defective and malfunctioning parts are becoming a common problem in society. New and dangerous recalls are being issued daily, but consumers do not always know where to find this information. The BMW recall information is offered to you by the St. Pete Lawyer to keep you informed about the risks that are associated with it.

Doors May Appear Closed

BMW is expected to issue a recall on certain 2005-2008 vehicles. There are approximately 45,484 potentially affected units involved which include…



745i and 745Li


750i and 750Li


760i and 760Li


B7 Alpina vehicles



All of the models come equipped with Comfort Access and Soft Close Automatic options, and they all pose a threat to your safety and well-being. The doors of these vehicles may appear closed, when in fact, the latching mechanism may not be functioning properly. This can cause the doors to open unexpectedly. If this occurs during operation, or if the vehicle is involved in an accident, occupants may become ejected. This can increase your chance of sustaining an injury, even while the vehicle is sitting still, so be aware of this recall to keep you and your passengers safe.

No Remedy As Of Yet

The manufacturer has not yet issued a notification schedule or a solution for the problem. Since there is not yet a timetable in place, it is of the utmost importance that you contact the company's customer care team for more information. A recall of this magnitude, with these hazardous conditions, could be a recipe for disaster. Once everything is put into motion, BMW should contact owners, but until then, do your best to remain safe.

With this recall having such life-threatening implications, one can only assume that a solution will be made readily available rather quickly. Of course, that is only an assumption. After the remedy is found and put into action, another question remains, will the parts be readily available? Many times, owners will receive recall notices that say the parts are not yet available. Be aware of your surroundings, especially while driving one of these models, to avoid crashes and injuries.

Have You Been Injured Due To An Automotive Recall

Injuries happen in all forms, shapes, and sizes. These types of manufacturers have legal teams in place that are ready to disprove your claim. Proving that the injury is from a faulty, defective, or malfunctioning product is a lot easier said than done. These lawyers have the means to take the case to court, in a long and drawn out process. If you are out of work, struggling to pay your bills, and injured, it can be hard to keep pace with them.

We have been representing residents in St. Petersburg for over 27 years, in cases just like these, and we will be grateful for the opportunity to represent you in your time of need as well. We have the means, knowledge, and capabilities to see your case through to the end. You may be entitled to compensation, and we will do everything in our power to get you what you rightfully deserve..