Bicyclist Killed By Drunk Driver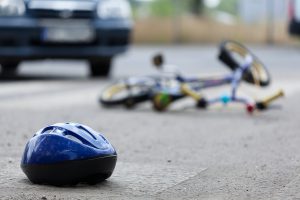 Michael Babboni

Car Accidents Personal Injury With the naturally warm weather of Florida, it is no wonder how it has become a popular state for bicyclists. Though cycling is certainly a great exercise for your health and well-being, it can come with its own dangers once you are on the road.

According to the National Highway Traffic Safety Administration, there have been 726 bicyclists killed within 2014 alone. That is just under 2 people every day of that year in the United States. This is only a slight decline from the 749 bicyclists killed the year before.

With more than 700 deaths per year, it is obvious that there are risks associated with riding a bicycle. However, bicyclist fatalities only represent 2 percent of total traffic fatalities. Still, this is more likely due to the very small number of people who use bicycles as their main mode of transportation including cyclist John M. Brennan.

The Death Of A Bicyclist

A crash has killed a man on his bicycle and has blocked all four southbound lanes on the Howard Frankland Bridge.

The police have identified the cyclist as 44 year old John M. Brennan of Sayreville, N.J. He died at the scene of the accident.

According to the Florida Highway Patrol, when 67 year old William B. Matthews was driving south in the outside land on the Tampa side of the bridge's hump, he drove into the shoulder and ended up striking Brennan at around 7:15 p.m. Matthews, from Bay Harbor, had then fled the scene of the crime on I-275, but was stopped by troopers on Ulmerton Road in Pinellas County. The troopers believe Matthews had been driving drunk.

Matthews has been arrested on charges including DUI manslaughter and leaving the scene of an accident involving death.

The two lanes on Howard Frankland Bridge have since been reopened.

Who Is Most Likely To Be Killed In A Bicycling Crash?

With a detailed breakdown of bicycle crash victims from the National Highway Traffic Safety Administration, there are a few noteworthy trends to keep in mind.



In 2014, the average age of bicyclists killed in crashes was 45 years old.


88 percent of those killed were male.


71 percent of those bicyclist fatalities occurred within urban areas.


20 percent of those bicyclist fatalities occurred between the hours of 6 and 9 p.m.


19 percent of the cyclists killed had a blood alcohol concentration of 0.08 g/dL or higher.


35 percent of bicycle crashes involved a driver with a blood alcohol concentration of 0.08 g/dL or higher.


29 percent of all bicycle injuries were caused by being hit by a car.


139 of the 726 deaths in 2014 bicyclists' fatalities were in the state of Florida.


Florida is the second leading state in the nation when it comes to the number of bicyclists fatalities.


Bicycle Safety And You

With those kinds of numbers, you may feel a bit nervous to hop back onto your bicycle. With these basic safety tips, you can keep yourself safe on the road again.

Wear Your Helmet – Nothing protects your head and your life better than your bicycle helmet. While you may not be eager to throw one on, the number one cause of brain injury and death along cyclists was neglecting to wear a helmet.

Stay Visible – Cyclists are hard for drivers to see, even those who were not driving drunk. If you are driving in dark conditions, wear bright clothing and use your lights to stay visible to others on the road.

Look, Signal & Look Again – Make sure to use hand signals to let drivers and other cyclists know where you are going. If possible try to make eye contact with the driver and never assume that the driver will stop for you.

Stay Alert – Keep on the lookout for any obstacles in your path. Unlike with cars, potholes and cracks in the road can be a much bigger deal for a cyclists.

Don't Get Distracted – Do not listen to music, talk on the phone, or allow any additional distractions that could take away from your ability to stay alert while on the road.