Beware Of Falling Light Fixture Components At Home, Or While Shopping, To Avoid Injuries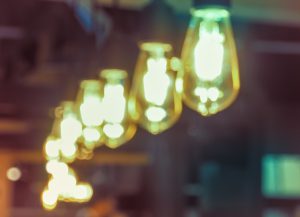 Michael Babboni

Recalls Light fixtures can enhance the beauty of a room, brighten or dim, to create a lovely atmosphere, and even add appeal while they are turned off. They are a necessity for many of the daily tasks that we take for granted, including reading, writing, and more. Dangers, posed to us from walking under light fixtures, rarely cross our minds, but this recall is proof that they need to be taken more seriously. Not many folks want to be walking around their home, or a store, only to get bopped on the head by falling debris from the ceiling. However, things dropping from high above are made a reality with these lighting accessories.

Unexpectedly Falling Objects

Lithonia Lighting issued a recall on LED light fixtures with a model number of LBL4W. The plastic diffuser lens can become detached and fall, posing an increased risk of injury from the impact. Cuts, bruises, scrapes, and more, are all possibilities. The company has not received any reports of any injuries occurring, but six are on file about loose or falling lenses. These light fixtures were manufactured both, in the United States and Mexico, and there are about 5,600 affected units.

Only fixtures manufactured between February 2016 and March 2017 are included in this recall. There is a label located on the fixture's body that has the model number, and date code printed on it, which will be in the format of MM/DD/YY. Consumers should remove the lens, contact Lithonia Lighting toll-free at 888-876-4181, and reference the recall number of 17-172, to get further information about how to properly address the situation.

The remedy is a free lens to repair the unit with, and the company offers a video, with the proper techniques to remove and install the part safely. They are also urging owners to keep people away from the immediate area, where the light is installed, to help prevent accidents from happening.

Stores That Sold These Items And What To Do If You Are Injured

Electrical distributors throughout the country sold these fixtures for between $150 and $200, from February 2016 through March 2017, including the commercial desk at Build.com. Since they were available for purchase nationwide, the lights could be anywhere, including your home, a business in the area, or some other locations. It is impossible to keep your eyes looking upwards at all times, but it is important to glance that way, every now and again, because of this recall, and possibly others of the same nature.

Fixing recalled products is always a plus, but what happens when it injures you? Manufacturers, distributors, and many other people could share the blame, or it can even be placed strictly on one. Proving fault in these situations is not always the easiest of tasks, and you do not have to attempt the feat alone. If you have sustained an injury from a recalled product, a malfunctioning piece of equipment, or another device, that is no fault of your own; you might be entitled to compensation for medical expenses, loss of wages, and more. Contact our office for a free case review, and to put a reputable firm on your side..