Basic Steps To Help You Recover From A Serious Accident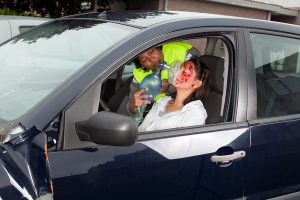 Michael Babboni

Car Accidents If it was up to us, nobody would ever be involved in a serious accident at all. However, it's just one of those things that nobody has any real, hard control over. And once you're unlucky enough to be involved in an accident, the recovery process can be very difficult to move through. The challenges are vast and varied, and it's important that you take the time to fully understand everything you can about moving on and recovering after an accident.

With that in mind, there are several key things you'll want to do in order to effectively recover from a serious accident. These deserve a closer look.

Find Medical Help

This one's obvious, and will usually be handled automatically with a trip to the hospital after your accident. However, it's important that you seek out medical attention for all of your injuries no matter how minor they may seem. Under Florida law, you only have 14 days to get treatment and have it covered under PIP law, and the longer you wait the harder it can be to show that you deserve compensation for your costs since it will be harder to prove that your injuries were a direct result of the accident.

It's important that you take the time to follow all of the medical advice you're given in order to ensure that your chances of a full recovery are as high as they possibly can be.

Keep Records

From the moment you're involved in an accident you need to start keeping records. Everything from the names of witnesses to your accident to the name of the officer who responded to your medical bills are important bits of information to hold onto. These are all things that can help show that you deserve financial compensation for your injuries and ensure that you're able to get exactly the kind of settlement you're owed.

Find An Attorney

This is just as important for many people. While medical professionals will help you with your recovery by providing you with the care you need to heal, an attorney will focus on helping heal your finances after they take a hit as a result of your accident. Attorneys can help you determine whether or not you have the right to seek compensation, help explain what a fair settlement amount will be, and then help you move towards a total financial recovery.

Relax And Recover

If you follow the three steps above you should be on the path to recovery. By letting an attorney take over the process of seeking compensation for you, you'll be able to relax while they handle the hard work of showing that you deserve restitution for your injuries. This lets you take it easy and focus on your physical recovery instead of worrying about where you'll find the money to pay for your injuries.

These are the three steps that will help you reach the fullest recovery possible. While exactly how well your recovery goes will depend largely upon the specifics of your accident and your injuries, there's no question that the professionals you work with following an accident can help you get better results.

If you've been injured in an accident and need help, contact our offices today. Our skilled professionals have years of experience working in the personal injury field throughout Florida, and are ready to help residents of the St. Petersburg area get the help they need. We'll provide a free consultation to help you figure out whether or not you can seek compensation and then help explain how we'll go about getting you what you're owed..