Avoid Using These Fireworks This 4th Of July Due To Increased Injury Risks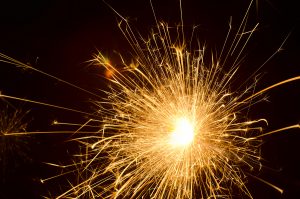 Michael Babboni

Recalls Who doesn't look forward to this time of year? Not only do we get to celebrate our country's independence, but we also get to spend times with friends and family at barbecues, and spend the evening watching spectacular fireworks shows. The popping and crackling noises amaze, and the vivid colors, leave you craving for more. However, it is always important to remember that these fun accessories also pose an injury risk, especially when they are defective, or malfunctioning.

We often take smoke bombs, snakes, and even Roman candles for granted. Our children play around them, and are even, allowed to hold certain types, like sparklers. If you have already purchased your firepower for this year's show, you should pay extra close attention to the information provided in this post. Stay injury-free, and keep your friends, family members, and neighbors safe this July 4th, for a more pleasurable and exhilarating experience.

Approximately 36,100 Affected Units

American Promotional Events issued a recall on TNT Red, White, & Blue Smoke fireworks. After lighting the fuse, rather than merely smoking, like they are intended to do, the fireworks may explode, posing an increased risk of a burn or injury occurring. The company has received three incident reports over burn-related injuries, and none about property damage. The packaging contains one red, one white, and one blue canister, and also features the TNT logo, as well as the UPC number 027736036561.

Consumers should immediately discontinue use of the affected units. They measure approximately 5-inches in length and only 1-inch in diameter, so they are not huge, but can still cause lasting, and in some cases, irreversible damage. The remedy for this recall is a full refund, and you can contact the American Promotional Events customer service department at 800-243-1189, referencing the recall number of 17-181, or visit their web page at www.tntfireworks.com.

The Places These Items Sold And How It Affects You

Albertsons, Kroger, Meijer, Target, Wal-Mart, and various retailers in Vermont, Wisconsin, Illinois, and Ohio. The fireworks sold from May through June 2017, for a mere five dollars. We understand that if you are reading our blog, then, you more than likely live in St. Petersburg or another area in Florida, but that traveling is also a big part of celebrating this occasion. Regardless of where you live, go, or do, make sure these smoke fireworks are not part of the equation.

If you, or a loved one, become injured due to a recalled, or defective firework, you may be entitled to fair and just compensation. Medical bills will begin piling up, and depending on the severity of your injury, you may have to miss time from work. Seeing as how many of us already live from paycheck to paycheck, these nuisance costs, which are no fault of your own, can send you into a downward spiral quickly. Necessities like water, lights, and gas can seem impossible to pay, which is just unacceptable.