Automakers Not Going The Extra Mile For Car Safety Recall Notifications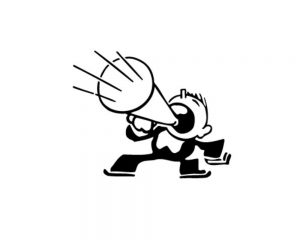 Michael Babboni

Recalls The past two years have completely blown away the previous records for most recalled vehicles, and while much of that is due to a tougher regulatory atmosphere, a significant percentage of those recalls are related to Takata's utter failure to manufacture safe air bags throughout the past decade. More vehicles have been recalled thanks to Takata air bags than for any other single recall in history, in part because Takata put its faulty air bags in vehicles made by most major car companies.

Supplies Versus Safety

Because of the scale of this recall, Takata is having trouble manufacturing enough replacement parts for the incredible 24 million vehicles (and counting) which need them. Even Mark Rosekind, the head of the National Highway Traffic Safety Administration, is reportedly waiting in line for a replacement air bag.

The air bags aren't the only recall where demand exceeds the supply, although they're in the worst shape by far. Because recalls are performed at the car company's expense, including both the parts and the service costs, and since they have to spend even more money to get the word out, automakers are reluctant to do more than the absolute minimum required by law and by the regulators. Since recall jobs have no real profit margin, dealerships aren't very enthusiastic, either, and customer satisfaction for recall repairs is noticeably lower than for normal maintenance work.

Getting The Word Out

Car manufacturers may be unenthusiastic about all the recalls, but at the same time they're facing some significant pressure from the NHTSA to get the word out as efficiently and effectively as possible. They may also face some significant legal consequences if someone is injured or killed thanks to a defect with an open recall, especially if the car's owner didn't receive any recall notice.

As such, automakers are starting to take some unusual measures to let people know about new recalls. For instance, Honda has begun listing its open recalls at the sporting events it sponsors, and General Motors is taking out recall ads online. Honda has even hired private detectives to track down the owners of older vehicles.

Part of the problem is the fact that the old way of notifying car owners, a postcard in the mail, isn't quite as effective as it once was. With so much of our communication moving online, the younger generations in particular aren't paying as much attention to old-fashioned paper mail. At the same time, active email addresses aren't always in the information that reaches the manufacturer, which makes it hard to reach car owners through their preferred means of communication.

Still, the NHTSA is also putting in the effort to improve recall outreach. The government is gearing up an awareness ad campaign similar to the ones it's already performed for drunk driving and seat belts, and the regulators recently started up the website safercar.gov, which allows visitors to find active recalls based on a car's unique vehicle identification number. The NHTSA is also trying to figure out how to adjust their recall regulations to better fit the new ways America communicates.

Whether your vehicle is new or old, and whether or not you've received a recall notice, you should probably check on whether it has an open recall every now and then. While you may have a legal recourse if a defective part should cause an accident, the only good car crash is the one you avoid completely..