Auto Recalls Are Having A Major Impact On Motorists And The Nation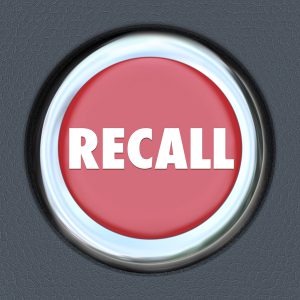 Michael Babboni

Recalls Over the last couple of years, auto recalls have exploded in frequency. What was once a fairly rare occurrence has become a regular one, and it seems that every week a new recall is being issued. This is having a number of influences on the nation – auto dealerships are barely able to keep up with the number of recalls they're having to deal with, sales of certain models of vehicles are dropping due to a loss in consumer confidence, and millions are worried about their vehicles.

The recent Takata airbag recall was the largest in history, affecting millions of vehicles in the nation and overseas. And now, Fiat Chrysler Automobiles just set a new record by accepting a staggering $105 million civil penalty for their part in violating the rules on timely recalls. It's the largest civil penalty ever, and the recall itself impacts over half a million Fiat Chrysler vehicles.

If you own a vehicle that has been influenced by a recall, your first step should be to head to the local dealership so that they can repair the issue or – in many instances, especially in this Fiat recall – buy back the vehicle completely.

But what if your vehicle has already been involved in an accident that left you injured? In these cases, you'll want to look into whether or not you have the grounds to seek financial compensation for your injuries. There are several factors that influence whether or not this is possible, and speaking with a good personal injury lawyer in St Petersburg is the key to being able to figure out your options.

Here's what they'll look at, and what you need to know about the process.



The primary thing to understand is that if you were aware of the recall or had ample time to be aware of it but chose to ignore it, your options for compensation are limited. This is because you effectively accepted the risk by ignoring the recall. It can be difficult to prove that you were ignorant of the issued recall, but a lawyer will be able to better judge your options here.


If you weren't aware of the recall or if the recall was issued and the defect made public notice after your injuries occurred, it is much more likely that you will be able to seek compensation for your injuries. Your lawyer will explain your options to you and tell you more about your odds where this is concerned.


It's also worth noting that even if a recall hasn't been issued, a faulty part in an accident can still be enough to be grounds for compensation. Many times, lawyers are the ones who help lead to a recall as they begin taking cases from more and more clients who are injured due to the same faulty part.


Settlement amounts vary greatly. In class action lawsuits, a standard settlement may be the norm. But in lawyer-represented cases, your settlement will often be based on things like your medical costs, future estimated medical bills, lost wages at work, and more.



Simply put, you need to contact an attorney as soon as possible so you can find out more about what your rights are. If your vehicle has been recalled, deal with it at the dealership. But if you've already been hurt in an accident due to a faulty part, speaking with an attorney is something you need to do immediately..