Auto Recall Safety And Precautions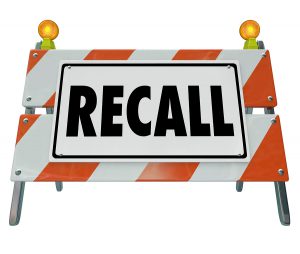 Michael Babboni

Recalls Defensive driving is the best way to ensure you and your passengers always arrive at your destination safely. However, there are some safety risks that are beyond your control. Automaker recalls are made when a safety issue is found. It is important that these recalls be taken seriously. Many automakers have a current recall for vehicle airbags manufactured by Japanese auto supplier Takata Corporation. The danger is that the inflator may rupture and injure vehicle occupants when metal debris is shot through the air upon the airbag being deployed.

What To Do If Your Vehicle Is Affected By The Recall

At this time only one-fifth of the 70 million affected vehicles in the U.S. have been repaired. The repairs for the recalled airbags are being done in phases to protect those with higher risks of an airbag rupturing. The first to be repaired are older vehicles and those that are in climates of high humidity as these factors increase the chances of the airbag parts degrading. As Florida is no stranger to humidity, your automaker should have contacted you to make you aware of the safety recall and where you can take your vehicle for free repairs. If you have not received this notification, check to see if your vehicle is involved in the recall by entering your vehicle's VIN at the National Highway Traffic Safety Administration website.

The Impact Of The Recall

Unfortunately, vehicle recalls are a reality but you don't have to feel completely unprepared for an accident. Give yourself some peace of mind by having the information of not only your insurance company and primary care physician but also a personal injury lawyer. Since May 2017, there have been a reported sixteen deaths and 140 injuries as the result of the faulty airbags exploding.

What Happens If There Is An Accident

In the event of an accident, your focus should be on you and your loved one's recuperation. However, many insurance companies will work to pay you as little as possible. These companies employ lawyers and claims adjusters whose job is to minimize the amount that the company pays to settle your claim. Having an experienced personal injury lawyer on your side will not only save you the back and forth of dealing with an insurance company during a difficult time but also ensure you receive the maximum compensation for the trauma you and your family have endured.

A Case Of Product Liability

Cases like these fall under product liability law. Product liability holds sellers or manufacturers of a product accountable for making or selling defective products to consumers. As a consumer, you have a right to products that meet ordinary expectations. Product liability law is different from injury law and since there is no federal product liability law, proceedings will vary by state. This makes finding a personal injury lawyer in St. Petersburg who is also well versed in product liability law crucial.

Michael Babboni is a St. Petersburg resident that has been practicing product liability and personal injury law for 27 years in the state of Florida. As an expert in product liability, if you are injured by the Takata recall, Michael can help. So if you think your injuries of the death of your loved one are the product of this recall, call for a consultation today!.