Auto Accidents Can Occur During Motorcycle Rallies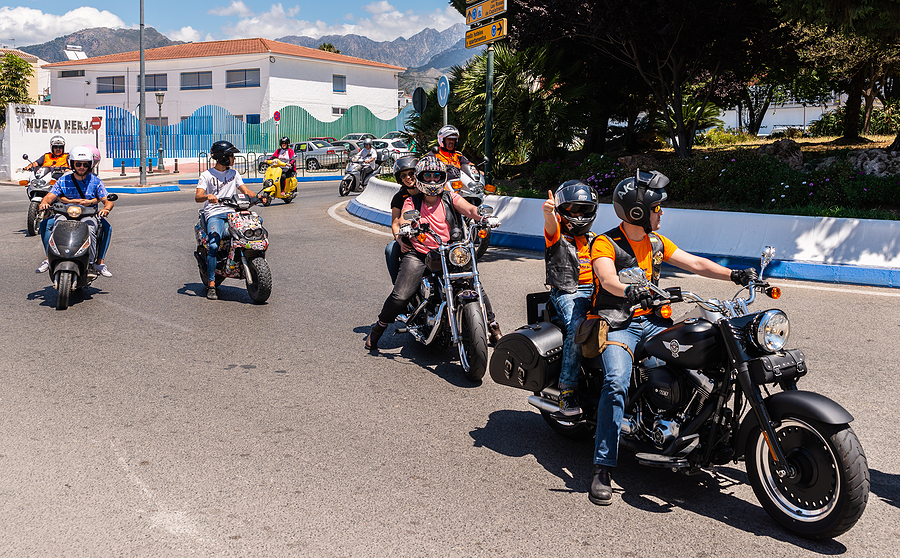 Michael Babboni

Motorcycle Accidents The 2020 Sturgis Motorcycle Rally in South Dakota reveals that COVID-19 isn't going to slow many riders down. Even a healthcare crisis can't prevent people from riding their hogs. Different events have been scheduled right here in the Sunshine State throughout the remainder of the year. The chances are good that plenty of motorcyclists will show up to them too.

There isn't necessarily anything wrong with hitting the open road on a bike. However, people attending rallies and functions should wear masks, wash their hands regularly, and practice social distancing. Those three simple measures can help prevent the spread of the novel coronavirus. That is a topic for another day, though. Today, we will be discussing motorcycle accidents and lawyers. Hence, curious individuals should stick around and read on to learn more.

Florida's Streets Are Pretty Crowded

Locals and tourists can almost always be seen driving around town. Sometimes, they are headed to work, school, or stores. On other occasions, drivers set off in search of amusement parks or Florida's nighttime club scene. The point is that a lot of cars can be found on the roadways here anytime of the day or night.

When a large number of motorcyclists gets thrown into the mix, accidents can happen. Passenger vehicle operators can commit acts of negligence that take their attention away from their surroundings. Some forms of negligence include but are not limited to:

• Speeding
• Texting/Talking On The Phone
• Reading Newspapers/Magazines
• Driving Under The Influence Of Drugs Or Alcohol

Motorcyclists Can Sustain Significant Injuries In Collisions With Cars, Trucks, And SUVs

Passenger vehicles are much larger than motorcycles. Plus, they come equipped with all sorts of safety features to protect the people inside. Bikers, on the other hand, only have helmets and padded clothing to shield them. They are often thrown off their bikes and land hard on the concrete. Aside from road rash, victims can get fractures and broken bones, whiplash, and traumatic brain injuries. On occasion, people even lose their limbs or become paralyzed.

When someone else is at fault for an accident, their insurance company usually covers the damages. That is not always the case, though. If there are discrepancies about what occurred, insurance representatives deny injury claims and don't pay out a dime. In other instances, they offer low settlements just to make the problem disappear. The only issue with that is the plaintiff tends to discover that the funds don't cover all of their expenses.

Give The St. Pete Lawyer A Call When Unfair Insurance Practices Come To Fruition

Our attorney, Michael Babboni, has lived and practiced law in St. Petersburg for over 27 years. He is highly regarded among his peers, and he may even give insurers a bit of a fright when they see him coming. Don't be left struggling to come up with the money for doctors, surgeries, and medications when you did nothing wrong. Motorcycle accident victims usually lose wages because they cannot work while injured. Hence, aside from recovery bills, people can find it challenging to cover necessities like rent and groceries.

Once you start working with us, our team will build a strong case via cell phone records, accident reports, witness statements, security camera footage, and more. The initial case review is free, and our clients only pay if they win. A percentage is deducted from the winnings for legal and other fees. The money never comes out of your pocket. So what are you waiting for? Give the office a call, and let's discuss your legal options today..