All Floridians Should Know About These Defective Products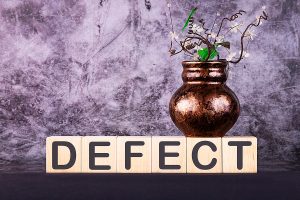 Michael Babboni

Recalls It seems as if a single day can't go by without people hearing about consumer alerts. Products sold in the marketplace are supposed to be safe for purchasers to use. However, bad seeds slip through the cracks now and again, leaving people with defective products that can potentially harm them.

Do not fret if you or a family member sustains severe injuries from a malfunctioning item. Rather, put a proven and reputable personal injury firm in your corner. Attorneys can file a lawsuit against the negligent company to seek compensation for your damages. Manufacturer's liability holds sellers or manufacturers responsible for harm caused by their defective products. Even when items get recalled, plaintiffs can file lawsuits if they had no prior knowledge of the recall or if the injuries occurred before the recall was issued.

If you or a family member gets injured by a defective product, please do not hesitate to schedule a free case review with our office. Our personal injury attorney, Michael Babboni, will help you discover where your claim stands without having to spend a penny. He has been practicing law in St. Petersburg for over 27 years, which means you will be working with a highly experienced professional. Just know that friendly and trustworthy representation is only a phone call away.

Now, Let's Discuss A Recent Recall

Signature Hardware, a company out of Erlanger, Kentucky, is recalling approximately 1,300 Bastian Teak medicine cabinets. The units feature one, two, or three doors, and they measure 24, 36, or 48 inches in width. They come with mirrors attached to the doors. However, the company has received seven reports of the reflectors detaching and falling. The medicine cabinets were sold at signaturehardware.com, build.com, and ebay.com from May 2017 to May 2020.

If the glass falls while a person is nearby, it could crush and break bones in their fingers, hands, or arms. Individuals may also have to deal with deep lacerations that leave the skin open and muscles or ligaments cut if the mirror shatters. So if a defective product like this one causes you harm, get in touch with a personal injury attorney right away to discuss your legal options.

Avoid Using This Hand Sanitizer Or Consequences May Follow

With personal hygiene being all the rage right now because of COVID-19, US citizens are buying all sorts of hand sanitizers. However, consumers who bought brands manufactured by Albek de Mexico S.A. de C.V. should discontinue use immediately. These products may contain methanol, also known as wood alcohol. That ingredient can produce blurred vision, permanent blindness, and headaches.

Some people may experience seizures or nervous system damage after using the hand sanitizer. Nausea, vomiting, and even death can occur when methanol is absorbed through the skin or ingested. Put an attorney in your corner if you encounter those problems to get the compensation that you deserve.

The St. Pete Lawyer Has You Covered Even If Your Issue Isn't With A Defective Product

Our firm handles auto, truck, and motorcycle accidents and personal injury, premises liability, and wrongful death claims. Michael Babboni even offers NFL representation. He takes care of contract negotiations for players and provides them with legal and financial guidance. Mr. Babboni also serves as a criminal defense attorney for first-time offenders and those with traffic offenses.