A String Of Deadly Crashes On Fourth Of July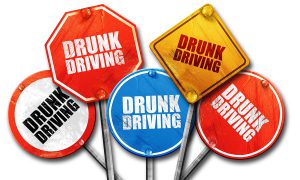 Michael Babboni

Car Accidents There is nothing like being able to grill up some burgers and hotdogs and watching the fireworks light up the night sky. Fourth of July is a wonderful and patriotic holiday that should be a time of celebration with all of our beloved friends and family. However, this was sadly not the case for several families and friends in Tampa this holiday season.

The Beginning Of A Long Weekend

It all began Friday night when 21 year old Nicholas Behringer left a party in Riverview. He had texted a friend in Brandon that he was on his way over, but he unfortunately never arrived. For the next two days, family and friends had searched for him and had photos circulating on social media with little to no knowledge of what could have happened to him.

On Sunday, the authorities finally found Behringer dead in the woods. His 2012 Nissan Juke had veered off Balm Boyette Road into a ditch, flipped onto its hood, and struck a tree.

However, this marks only the first of several fatal accidents during this holiday weekend in Florida. As of Sunday evening, there has been at least eight people killed in car crashes in the Tampa Bay area.

Only hours before Behringer went missing, a crane had to pull a battered pickup out of Tampa Bay.

The Unfortunate Cost Of Drinking And Driving

A father, mother, and son were driving east over the Howard Frankland Bridge in the family's GMC Sierra. This was only minutes before it was dented with a missing back tire and a hood that had been bent in half. The father and mother, Robert and Karen Getter, were found already dead. Their son, Samuel, died later on at the Tampa General Hospital.

According to the Florida Highway Patrol, 25 year old Joshua Burbank was drunk driving in his 2014 Honda Civic when he drove into their lane and hit their truck at 9:40 p.m. The Getters' truck then flipped again and again, going over the barrier wall and plunging it into the 2 feet of water below.

Burbank from Wesley Chapel is currently facing charges of DUI manslaughter and DUI property damage. He has been released from Pinellas County Jail after he had posted the $61,000 bail.

Sadly, drinking and driving are not unusual during the holiday season. While alcohol is typically involved in about a third of weekend car accidents, this increases greatly when it is a holiday. In fact, Fourth of July is known to be one of the deadliest holidays in terms of alcohol related car accidents.

Additional Deaths Over The Holiday Weekend

However, this is not the last accident of the weekend. Only hours after the Getters' accident, three more people died when 28 year old Elisa Chantel Riquelme tried to pass a car on U.S. 301 in her 2005 VW Beetle and ended up colliding with a Ford Explorer.

According to the FHP, Riquelme from Zephyrhills had died at the scene. The driver of the Explorer, 24 year old Matthew Alfonso Garcia from Riverview was thrown from their SUV. He and his passenger, 24 year old Corey Samuel Dormany from Seffner, were both killed as a result.

On Sunday morning, the string of accidents continued with another person killed on Courtney Campbell Causeway in a crash involving a car and a motorcycle.

As mentioned before, accidents during the Fourth of July are not as unusual as we'd like it to be. In 2013, there were around 540 deaths and almost 58,000 who were seriously injured. Most of these accidents are a direct result to drinking and driving. In fact, the National Highway Traffic Safety Administration revealed that an average of 61 traffic deaths each day over the Fourth of July holiday weekend.