A Crash During The Next Month Or So Could Ruin Your Holiday Season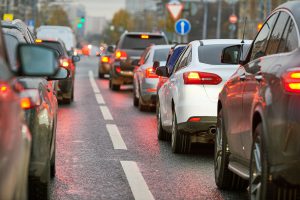 Michael Babboni

Car Accidents According to Florida's Department of Highway Safety and Motor Vehicles, the state contained 17,077,316 licensed drivers and 17,006,738 registered vehicles in 2017. It is highly likely that the numbers have increased a little bit since then, though, as we are on the cusp of 2020. In other words, the Sunshine State's roadways have lots of cars on them, both during the day and night. As such, with so many autos and people in one place, accidents are sure to arise from time to time.

However, with the holidays fast approaching, there will probably be plenty of visitors coming in from out of town. Sure, things may get a little more crowded, but these are festive occasions, and we should welcome all of the guests with open arms. After all, whether they are here visiting family/friends, going to an amusement park, or doing something else, they will be purchasing goods and helping our economy continue to thrive.

Still, though, the increased traffic could wind up being a Floridian's worst nightmare. How? Well, if a negligent or reckless operator crashes into his or her car, property damage, injuries, and even death can become part of the equation. For these purposes, this post is going to address the wounds people can sustain in car crashes. Unfortunately, even with the high-quality safety features in modern vehicles, skin and bone is no match for metal, rubber, and other hard materials. Injuries vary from one situation to the next, but some of the most common kinds include but are not limited to...

• Partial Or Full Paralysis
• Fractures And Broken Bones
• Deep Gashes And Lacerations
• Loss Of Limbs
• Traumatic Brain Injury

Nobody Is Hoping For This Scenario

Hopefully, you can practice safe driving, and your holidays go off without a hitch. However, if you become involved in a significant auto accident this winter, which leaves you with severe injuries, it may be in your best interest to contact a personal injury lawyer in St. Petersburg. Why? Dealing with an insurance company can prove to be quite stressful and overwhelming. The representatives only have a single concern, which is to pay out the smallest sum possible.

Our attorney has practiced law in St. Petersburg for over 27-years. During that span, he has been able to develop a top-notch reputation throughout the legal and insurance industries. Thus, in hiring our firm, it is highly feasible to think that your case will be settled out of court. Most insurers would rather come to a fair agreement outside of the courtroom instead of letting our attorney get his injured client in front of a jury.

The Initial Case Evaluation Is Free

For those still on the fence about choosing our firm, stay put and don't go away, as they are more reasons why doing so is a good idea. Firstly, as the subheading states, the initial case review is free. Hence, St. Petersburg residents don't have to spend a substantial amount of money just to find out if their claim has a leg to stand on. Also, the client only owes a fee if he or she is awarded compensation.

Lastly, but certainly not least, our firm has the resources to take cases to trial if need be. This aspect is vital as not all firms have the funds. The last thing a person wants is to have their legal team tell them they can't take the claim the distance. So, don't hesitate to give us a call at 727-381-9200 if a catastrophe strikes this holiday season. Everybody here is ready and prepared to help.