7 Steps To Follow After A Slip And Fall Accidents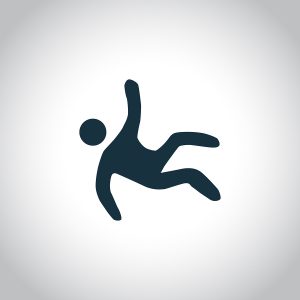 Michael Babboni

Personal Injury Premises Liability Slip and fall accident can be especially troublesome because they can happen to anywhere and to anyone. The weather doesn't have to be icy for a fall to occur. That aside, it is most likely that you will suffer a few falls throughout your life and there is a good chance that it isn't your fault either.

Parking lots, walkways, buildings, and homes must maintain a level of safety for those who travel on their premises. This is usually referred to as premises liability. In short, it means that if you are injured on someone's property, due to their negligence, you could be entitled to compensation for your medical bills, lost wages from work, and more.

1) Medical Help

Your health or the health of a friend or loved one should always be your top priority. You need to immediately seek out medical attention. With your injuries documented, you will be able to provide proof if you choose to seek compensation for medical bills.

2) Report It

If you have fallen in a store, apartment building, a friend's house, or anywhere else, make sure you report it to the manager, owner, or landlord. Ask the landlord or business manager to make a formal report of the accident and obtain a copy before you leave.

3) Keep Calm

If you are injured while on a homeowner's property, remain calm and limit how much you talk with them for the time being. Don't get angry or upset because it will not change what has already happened and it could distract you from what you need to do. Focus on getting medical treatment and making a formal report.

4) Take Photographs

Make sure to document the exact location where you fell, including stairs, railings, ice patches, or any other conditions that may have contributed to the fall. It is also important to document the date and time of your accident because evidence can disappear and conditions can always change.

5) Collect The Information

Collect the names, phone numbers, and addresses of any possible witnesses at the scene of your accident. This may eventually help you prove your version of the events down the road.

6) Clothing And Shoes

Place the clothing and shoes you were wearing during the accident in a safe storage place for the time being. This may end up being relevant evidence later, especially if the landlord or manager suggests that your outfit are at fault for your fall.

7) Call Up A Lawyer

When you are considering legal action, you should consult an expert! Since many slip and fall cases are difficult to prove, you need the resources of an experienced law firm to help you get the financial compensation necessary for recovery. If you have been involved in a slip and fall accident, don't hesitate to seek out the St. Petersburg Lawyer and come in for a free case review! Our legal professionals are dedicated to getting the financial compensation you are entitled to.