4 Tips To Financially Recover After An Auto Accident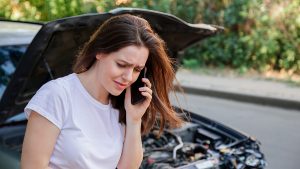 Michael Babboni

Car Accidents Besides the pain, property damage, and bodily injuries that you can get from a car accident, the most difficult challenge you will face is recovering financially after it happens. There are lots of things that you need to pay for like hospital treatment, car repairs or replacement, and property repairs. When all is said and done, you might find yourselves with severely depleted funds and resources.

Accidents can cost you both your money and your life, but that does not mean that there is no way for you to recover from this hurdle. To help you regain back your footing after a car accident, here are 4 tips to help you financially recover after a nasty auto accident.

• Reach Out To Your Insurance Provider - In Florida, the no-fault state policy requires vehicle owners to get Personal Injury Protection (PIP) insurance, which takes care of medical treatment fees no matter who is found at fault. However, this does not cover all damages and even your hospitalization bills can exceed your PIP coverage.

Do not hesitate to contact your insurance provider, whether that's health insurance or car insurance. File for a claim and take advantage of your contributions. Remember that situations like these are the reason why you applied for insurance in the first place so make good use of it.

• Get Professional Assistance From Experienced Lawyers - There are a lot of things that can go wrong without the guidance of an attorney. For instance, you can be taken advantage of by the other party involved in the accident, or your insurance claim can be wrongfully denied.

With an auto accident attorney or persona injury lawyer by your side, you will know what steps you should take and how to make your case stronger. Your lawyer can also help you with legal matters during your recovery period.

• Budget Your Savings - Treat your savings as your emergency fund. After a car accident, you might have to put a leash on your spendings as you wait for settlements to be finalized. Fees exceeding your insurance coverage can also prod you to take some from your savings to cover it.

Prioritize and learn how to properly budget your emergency savings. This way, you won't suffer devastating financial losses and can live comfortably while waiting for the compensation for damages to be settled.

• File For Damage Claims - If you are the aggrieved party, you have the right to demand compensation and let the at-fault person pay for repairs, treatments, and other damages. Your personal injury lawyer can help you build a strong case. Fight for your right as the claims you will receive can prevent you from spending your own money, or at least from exhausting more than you can afford to.

Being in a car accident does not mean it's the end for you. Finances will be an issue but it's not a problem that cannot be overcome. If you know what to do, you'll be able to survive through this predicament. Know your rights, think ahead, and ask for help from the right people who can assist you with your financial recovery.