4 Problems You Can Face With Insurance Claims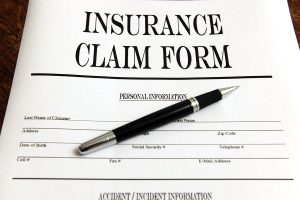 Michael Babboni

Personal Injury If you have been in an accident, such as a car accident, your next step might be to file a claim. Purchasing an insurance policy does not automatically guarantee compensation for your claim. Often people overestimate the simplicity of filing a claim. Depending on details surrounding the claim, the process can be challenging and complex. That aside, this may end up taking a lot more time and energy than any of us would like. So if you have decided to file a claim, you should be aware of the potential problems that may arise and try to complicate your claim.

1. Time Is Of The Essence!

When filing a claim of any kind, it is always best to file as soon as possible. The period of time between when the incident had occurred and the time you contact your insurance company needs to be as short as you can manage. As time passes details become less sharp, questions become harder, and the ambiguity grows. That aside, insurance companies become more suspicious of those who hesitate to contact them.

2. Not Enough Information!

When the insurance company is investigating a claim, it requires detailed information. In order to form a solid and sound conclusion they will need to know the parties involved, who was behind the wheel, resulting damages, any injuries that may have been sustained, any relevant background information, and so on. Without this necessary information, it can be quite challenging to come to a conclusion. It is for this reason that you need to collect and document the details of the incident. You can do this by taking pictures, calling the police for a police report, getting contact details from witnesses, and medical documents.

3. Insufficient Coverage!

Even if you are able to file your claim in a timely manner and provide the necessary evidence for your claim, this may become futile if you had failed to purchase the necessary coverage. When you are shopping around for an insurance policy, make sure to buy one that can potentially cover all losses and liabilities. Several people make the mistake of conservatively purchase the cheapest policy in order to save money rather than the one that will best protect them in an incident.

4. Dishonesty When Purchasing A Claim!

It isn't uncommon for policyholders to lie to insurance companies in order to receive cheaper quotes. While they won't dig too deeply the current information you provided, they will once you file a claim. If there is any inconsistencies with what you had provided, this may make filing your claim much more difficult. Honesty is always the best policy. So keep your information as accurate as possible to ensure that you won't have issues to deal with down the line.

If you live in or around the St. Petersburg area and you are having trouble with your insurance claim, don't hesitate to contact the St. Pete Lawyer! When insurance is giving you trouble, you shouldn't try to go it alone. Insurance companies have plenty of resources on their side including their own lawyer, so with us by your side, you can be on equal ground. We have plenty of experience dealing with the insurance companies and can ensure that you get the financial compensation you need after an accident. Contact us today for a free case review!.