3 Ways To Find An Auto Accident Lawyer in Florida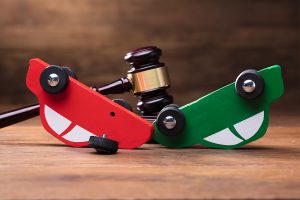 Michael Babboni

Car Accidents Recovering from the vehicular collision is just one of the big worries that most individuals have, especially after a car accident. Another issue they may face is ensuring that they find an auto accident lawyer who understands Florida's laws.

Because when it comes down to it, the lawyer is your first line of defense. You need to make sure that they know their regulations and rules. They will create your arguments and case, and auto accidents are not a walk in the park. Here are some tips to find the best auto accident lawyer to help you out.

Always Research Online

Everything is already at one's fingertips. Thus, knowing a prospective lawyer's background is pretty much a standard protocol when looking for an auto attorney. Most firms try to market themselves to potential clients, so it's likely that your chosen firm already has a presence online.

Try looking for the lawyer's training and see if it is at par with your own standards. After all, this case is yours, and if you do not feel comfortable working with a particular lawyer, you need to communicate this at the get-go and move on to find the right one.

Trust In Referrals

With all the technology that one has access to now, it seems that all sorts of information can be achieved. However, this does not mean that finding a lawyer can be comfortable even with the available information.

If this is your first time to be represented by a personal injury lawyer, it can feel daunting. There is a lot of legal jargon that you will need to get used to. In between all of that is the need to establish a good relationship with the lawyer because they will be representing you in court.

One way to make the process easier is to go with referrals. Word-of-mouth assurances from people we trust can be a comforting light that guides us in getting started with the complex procedure. People are still highly influenced by the opinions of their closest family and friends. If they know that a particular personal injury lawyer can be trusted because of how they were defended, chances are they will refer them to you.

Know What You're Looking For

A common misconception is that car accidents are all the same. However, between the many traffic violations and the shifting of blames, each case is so unique, it becomes hard to template any kind of response in court.

Thus, personal injury lawyers recommend that individuals understand what exactly they are trying to achieve. Most law firms have specific partners and associates who have specializations. If you already know what you are looking for when you first meet with an attending lawyer, they are more likely to be able to recommend a lawyer in the firm who will be best suited for a particular case.

Part of this step is being open and honest when you and your lawyer start your communication. If you are at fault, it is best that you already disclose this to the lawyer—assuming that you have not yet done so. It is possible that you also know that the other party is partly to be blamed, and if the lawyer knows this, he may be more likely to find a good compromise that will not leave you out to dry with the blame.

The St. Pete Lawyer is one of those law firms who have been thriving due to their years of experience and referral by clients. In doing so, they have established a presence in Florida as a formidable but passionate group who are willing to take on your case and examine it as closely as possible to achieve a big win..