3 Reasons Why You Need Medical Attention After A Car Accident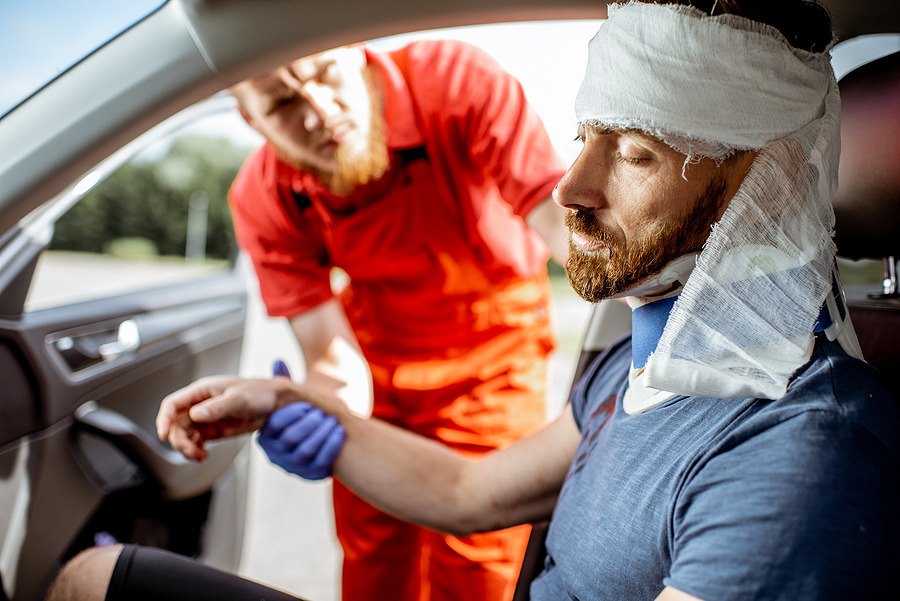 Michael Babboni

Car Accidents Whenever a major car accident happens, it's expected that emergency medical technicians (EMTs) are going to respond quickly to attend to the medical needs of those involved. They'll tend to you and drive you to the nearest hospital should you need it.

But in the case of a minor accident, emergency medical professionals may not immediately respond. This means you'll likely have to actively seek medical attention on your own. Depending on the severity of the crash, you might opt to not do this, dismissing it as a waste of time.

That is a big mistake, and it can affect your case in a potential lawsuit or claim surrounding your accident. Read on to learn three particular reasons why you should seek medical attention after a car accident.

Hidden Injuries

No matter how small or insignificant your injuries may be, you can never be too sure about your condition until you've visited the emergency room (ER) or your family doctor. If the paramedics at the scene of the accident do not take you to the emergency room, it's important that you take yourself to the nearest hospital as soon as you can. You could be feeling fine now, but there's always a chance that you will experience muscle trauma or other delayed symptoms later on.

There's also a chance that you could be suffering from psychological trauma or even brain trauma, which definitely needs to be checked out by a doctor. It's unlikely for you to feel those types of trauma immediately after the accident occurs. Because of that, make sure to watch out for them even after you've made one or two visits to the doctor.

You Deserve To Heal

The bitter reality is that thousands of Americans choose to not see a doctor after getting into a car accident because they cannot afford paying for hefty medical fees. However, this practice can result in the worsening of injuries sustained from the accident and having to pay for more complicated medical treatments and procedures.

If you're worried about the financial implications of seeing a doctor for your injuries, consult a reliable auto accident attorney. A trusted auto accident attorney can help you figure out how you can get fully compensated for your injuries, car damages, and time. Prioritize your well-being and see a doctor as soon as you can—you'll thank yourself later.

You Need Medical Evidence

In order to strengthen your auto accident case, you need to present sufficient medical evidence to your auto accident attorney. You have to properly collect all of the necessary medical documents from your visits to the ER and your doctor due to your accident-related injuries. This can help maximize the compensation you will receive from both your insurance company and other involved parties if you choose to file a lawsuit.

It never hurts to be careful when it comes to tending to your health and well-being after a car crash. This helps your case should the incident lead to a legal battle, and you can avoid more serious health issues in case you end up with injuries that are not immediately noticeable.

If you or a family member is involved in a car accident, seeking proper legal representation is of the utmost importance. For this, look no further than The St. Pete Lawyer. With experience handling all sorts of injury lawsuits and criminal defense cases, The St. Pete Lawyer will provide you with guidance to protect your rights. Contact The St. Pete Lawyer today to learn more about what our firm can do for you.