3 Future Medical Expenses You Can Pursue During a Personal Injury Claim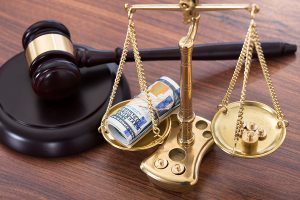 Michael Babboni

Personal Injury When you are involved in an accident and are injured, sometimes those injuries can be severe enough to require future medical visits and treatment. Here are 3 future medical expenses you can pursue during a personal injury claim.

Hospital Stays

When you file a Florida injury claim, the injuries must be severe but not necessarily permanent to be compensated for your future medical care and expenses. If you find yourself required to make hospital stays for future care as a result of your injuries, then you may be entitled to reimbursement and compensation. This also includes follow-up doctor's visits and necessary surgery.

Rehabilitation and Physical Therapy

If your injuries require that you go through rehabilitation or physical therapy to continue your treatment and the healing process, you may be entitled to compensation for these future medical expenses.

The negligent party that caused your injures will be responsible for paying your medical bills, including these expenses. These bills can prove significant, seeing as you may be required to see a physical therapist for months following the accident. In addition to rehab and physical therapy, other medical expenses may include home modifications and in-home caregivers.

Medications and Medical Equipment

Medication and medical equipment you need following the accident may also be the responsibility of the negligent party. When you file a claim that resulted in personal injury, the insurance company typically pays the medical bills. Under Florida law, recognized insurance coverage is Personal Injury Protection (PIP), Bodily Injury Liability (BIL), health insurance, and uninsured motorist coverage (UMC).

Determining the Price of Future Medical Care

Determining the price of future medical care and costs can be complicated because you have to value something that has not happened yet. To determine the cost, several factors need to be considered:

• Your age
• Life expectancy
• Cost of treatments
• Stage of recovery
• Severity of the injuries
• Overall health at the time of your injuries

To help determine the value of your future medical costs, you should consult with an experienced and knowledgeable personal injury attorney who can help you calculate these expenses.

Calculating Future Medical Expenses

To calculate future medical expenses, there are two ways it can be approached: the total lifestyle approach or the additional expense method.

Total Lifestyle Approach

This relates to the costs associated with the injured party's quality of life. For example, if there has been a significant and catastrophic injury and the injured party can no longer lead the same independent lifestyle they were leading before the accident, then future medical costs may need to be paid for. Examples of this kind of catastrophic injury include traumatic brain injuries, spinal cord injuries, and paralysis.

When choosing to take the total lifestyle approach, the attorney may acquire testimony from experienced health care providers familiar with your injuries and treatment to discuss any possible ongoing medical expenses and care that may be required in the future.

Additional Expense Method

When costs are valued using the additional expense method, only specific costs are looked at regarding the injuries. This can cover the costs associated with medical equipment, future surgeries, and even transportation to medical appointments. If you require multiple surgeries over time, then your attorney may choose this method.

To help, the doctor treating the injuries will be communicated with to provide more insight into the injuries and future treatments and surgeries that may be required with a reasonable degree of medical certainty.

Proving Your Expenses

The burden of proof falls on the injured party and their attorney to prove future medical expenses associated with their personal injury claim. To help with the claim, medical experts' testimony may be reviewed, and the treating doctor may be asked for more insight into the injuries and ongoing medical care.

If you have suffered serious injuries that require ongoing care, don't hesitate to contact an experienced personal injury attorney to help you navigate an otherwise complex situation.